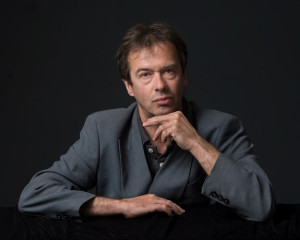 Andreas Grütter was born in 1956 in Zürich, Switzerland.
Both his parents were psychoanalysts (doesn't matter) and his mother is Jewish (doesn't matter either), but musical education was a standard.
His brother became a professional musician, he played some piano and made it later to a semiprofessional bass player. One and a half year in Mexico as an adult showed him the way. He actually was a teacher for children and restored antiques on the side, but after that year he started to make double basses in Cremona without going to the violinmakers school.
To obtain a paper he went to the bowmaking class of Maestro Giovanni Lucchi in 1982. Then it turned out to be much more interesting than he expected and since then he makes all kinds of bows. Some time in NY with William Salchow helped him to understand the importance of the history of the old bows. Understanding and copying old bows became a never ending development.
After living some years in Tuscany he decided to settle down in Amsterdam beginning of the 90ties. His wife plays there in the Netherlands Chamber orchestra and they have two children.
In 2011 he organized his own festival, called mastersofthebow, which was a great success. Ivry Gitlis and Gordan Nikolic were the main musicians, Peter Oxley the most interesting bowmaker.
Andreas Grütter has a very wide range of bows he produces, with a special interest for the classical and early modern period.